Hydrogen Peroxide Resistometer for Biological Indicators
The Challenge:
A highly accurate and precise resistometer for measuring the quality of their biological indicators (BI) used for medical device sterilization under FDA guidelines. Hydrogen peroxide is a highly volatile and unstable vapor and presented a significant challenge of accurately and reproducibly injecting precise and stable concentrations of peroxide to BI's for both very short (1 second) and very long (20 minutes) exposures.

The Solution:
A custom designed and built vacuum system with multiple unique features:
custom designed and built hydrogen peroxide vaporizer, dual vacuum chamber design for precise and rapid vapor injection, integrated vapor optical vapor concentration measurements, customized control software, and automated process / lot reports for FDA traceability. newForge also developed the initial process parameters and validated the final system with the customer. After system delivery and installation newForge also supported the customer's process development and shifting the system over to manufacturing for FDA lot qualification.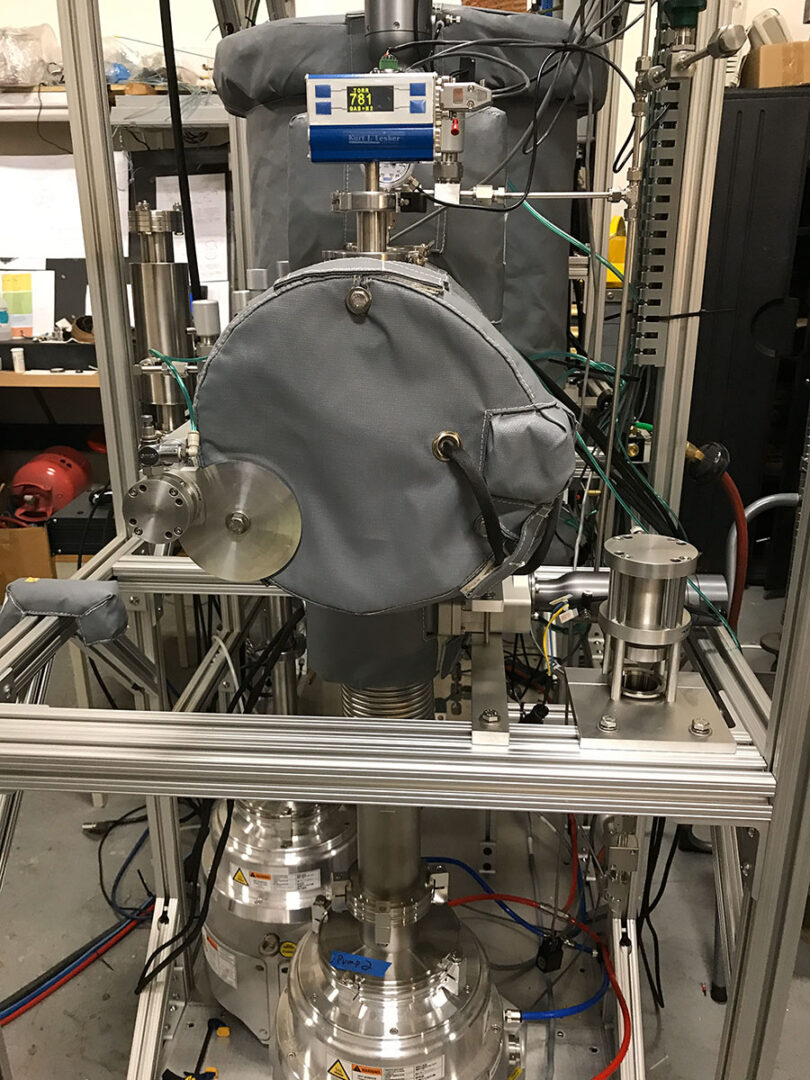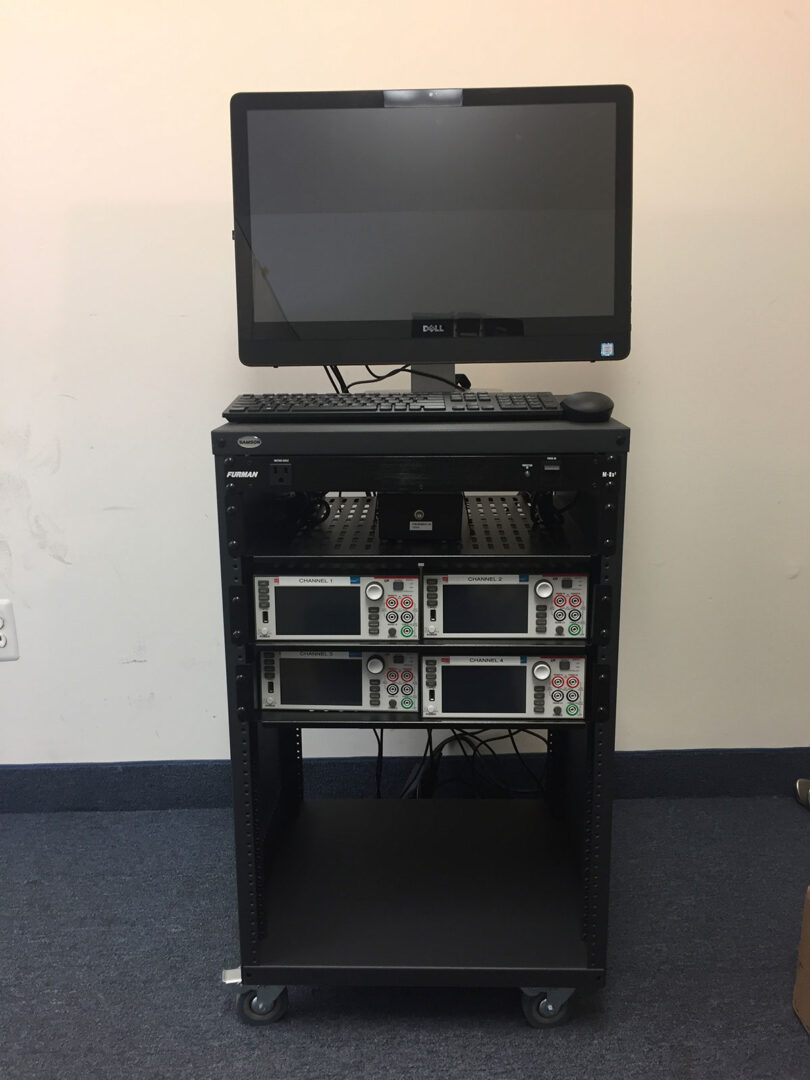 Multi-Channel Solar Panel Measurements for LAPSS
The Challenge:
Develop a system for accurately measuring Light Current-Voltage (LIV) from multiple strings of custom space solar panels during illumination by a Large Area Pulsed Solar Simulator (LAPSS). The very short optical pulses of the LAPSS and lack of a clean trigger from the LAPSS equipment created unique challenges.

The Solution:
newForge developed a multichannel measurements system built around the high performance Keithley 2461 Source Meter (SMU). Custom circuitry was designed and built to interface the LAPSS lamp trigger signal to trigger the multiple SMUs simultaneously. Firmware was developed to run on the SMUs to measure each pulse of the LAPSS in response to the trigger with user customization based on the type of device under test. Custom software was built using Labview to communicate with and set up the SMUs for each pulse and collect the data from each pulse. Python was integrated with the Labview software to analyze the LIV data and produce reports for the user. After installation, newForge validated the multi-channel data vs the customer's in-built single channel LIV LAPSS measurements to confirm identical results and provide traceability to prior measurements.
UV Degradation of Silicones for Space Solar Applications
The Challenge: Study the long term degradation silicones used in space photovoltaic panels to ensure performance in high temperature high irradiance conditions encountered by the Parker Solar Probe.
The Solution:
newForge developed several high precision ultra-high vacuum system for high temperature and high UV irradiance exposure of space based solar cells. The system included a number of unique capabilities including: very high power LEDs for stable UV exposure, integrated LIV measurements, cell temperature monitoring, and vacuum side measurement of UV intensity for controlling UV exposure levels. Over a 7 year period newForge conducted studies on behalf of the Applied Physics Lab (APL) in support of the Parker Solar Probe (PSP) Project performing some of the longest UV exposures ever reported. Using this data newForge developed models for the cell / panel performance over time that enabled the APL team to optimize the PSP trajectory for panel performance.
Publications - tech paperwork